Welcome to Bright Banners!
We are a soft signage business located in Muncy, Pennsylvania. Bright Banners manufactures custom flags, banners and table covers. The possibilities are endless and it is our goal to meet your needs for your custom item. Here you can learn more About us, our Products and Contact us.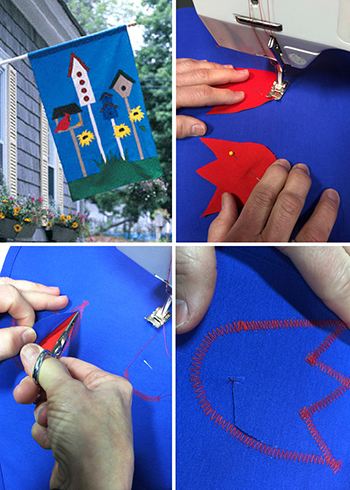 Applique
Applique is the process of sewing together individual pieces of fabric to make the design. Applique sewn flags and banners can be either single or double-sided. They are custom-designed for both indoor and outdoor use and are recognized for their elegant appearance, ease of care, and durability.
Our History
In 1990, the late William Allen and Kathryn Marcello purchased Bright Banners from Barbara Suttrin and set up shop in her garage. From this humble beginning making vinyl banners, the business has continually grown and developed, now offering a wide variety of printing and applique techniques suited to virtually any material. Today, Bright Banners produces all manner of soft signage, principally manufacturing Banners, Flags, Signs, and Table Covers.